Trendy Trains
outdoor Public Art Project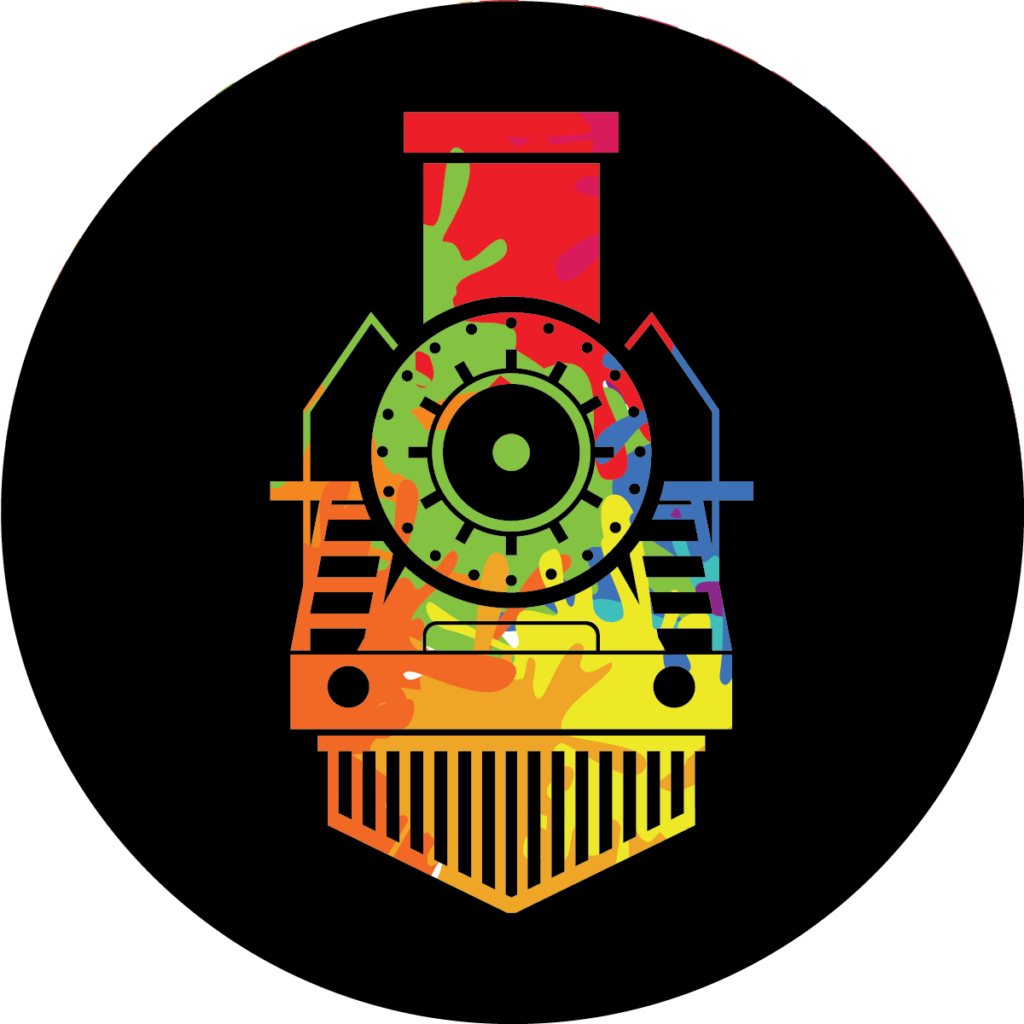 "Trendy Trains" is an outdoor public art project featuring 10 artists who have added their art and craftwork to a steel train sculpture, creating unique works of art to celebrate Palmerston's local railway heritage.
The Trendy Trains are on display throughout downtown Palmerston from June through October.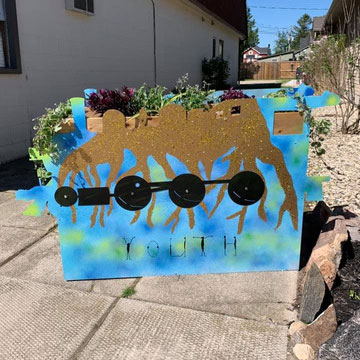 1
THE MYAC EXPRESS: ROOTIN' & TOOTIN' SINCE 2016
Artists/Sponsors: Minto Youth Action Council (MYAC)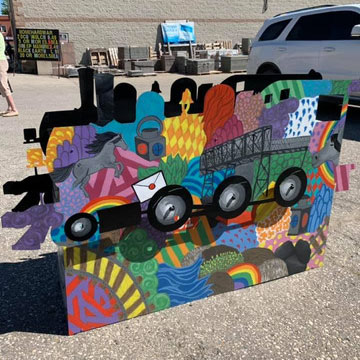 2
DOODLE LOCOMOTIVE
Artist: Caitlin Erb
Sponsor:   Palmerston Home Hardware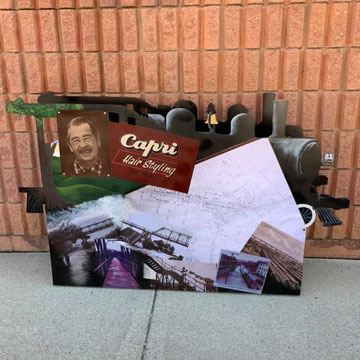 3
CONNECTIONS
Artist: Lisa Hager
Sponsor:
Palmerston Foodland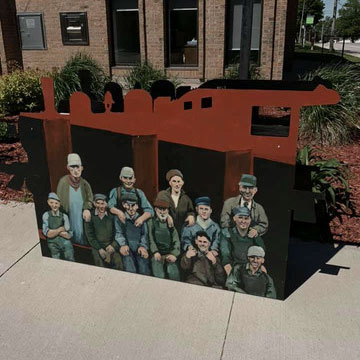 4
THE ROUNDHOUSE BOYS
People's Choice Winner
Artist:
Sarah Hamilton
Sponsor:
Brown Insurance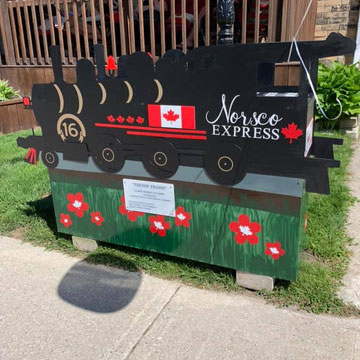 5
THE NORSCO EXPRESS
Artists:
Trish & Scott Norman
Sponsors:
Norsco Sports
& What's The Occasion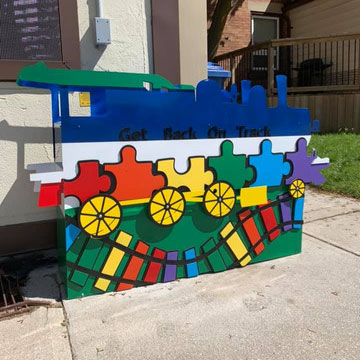 6
GETTING BACK ON TRACK
Artist: Carmen Ward
Sponsor: TG Minto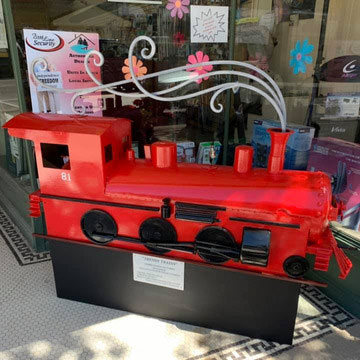 7
FORGING AHEAD
Artist: Beau Beckett
Sponsor:
Family Home Health Care Centre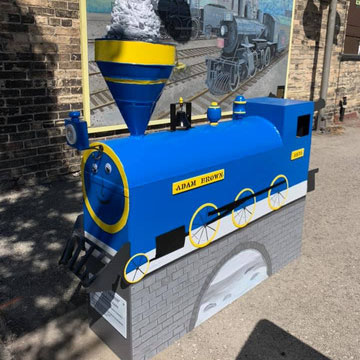 8
PALMERSTON'S FIRST TRAIN: ADAM BROWN
Artists: John Cox & Pat Lane
Sponsor:
The Forbes' Family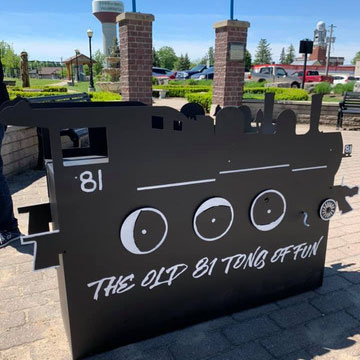 9
THE OLD 81 TONS OF FUN
Artist:
Andy Pridham
Sponsor:
Palmerston Lions' Club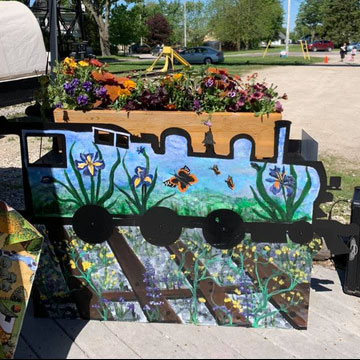 10
THE LITTLE ENGINE THAT BLOOMED
Artist:
Peggy Raftis
Sponsor:
Harriston & District Horicultural Society
Exhibit Map
Take a self-guided tour through downtown Palmerston to see the trendy trains for yourself.