Thomas McDowell was the first resident and first mayor of the Town of Palmerston.
read more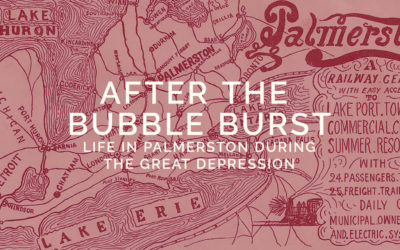 Examining Palmerston Observer newspaper articles from 1933 to 1939, to construct a portrait of what life may have been like for those living Palmerston during the Great Depression.
read more
The Palmerston Railway Heritage Museum is a non-profit organization managed by volunteers.